Les Sablines
OUR CLASSIC MOBILE HOMES
Adapted to suit your budget and your requirements, the CLASSIC mobile home is available, offering the best value for money. Simple and functional, your accommodation invites you to enjoy a wonderful holiday in Occitania.
CHECK OUT OUR CLASSIC RANGE
Located 900 m from the beach, your CLASSIC mobile home awaits for a friendly holiday. They are functional, with simple yet well-equipped living spaces.
In the kitchen you will find everything you need to prepare your own dishes.
Depending on your chosen accommodation, the rooms are equipped with double, twin, or bunk beds. The mobile homes can accommodate from 4 to 6 people.
Throughout your stay, you can enjoy the Mediterranean climate on your private terrace. This shaded and landscaped area is the ideal place to enjoy your meals, play games, or write your postcards.
For even greater comfort, the Les Sablines campsite offers a number of options.
Sheet hire, cleaning packages, and Wi-Fi are all among the available services that will transform your mobile home into a genuine holiday home.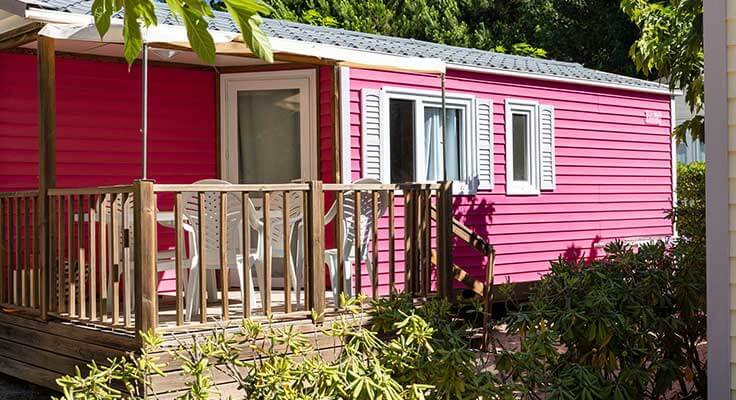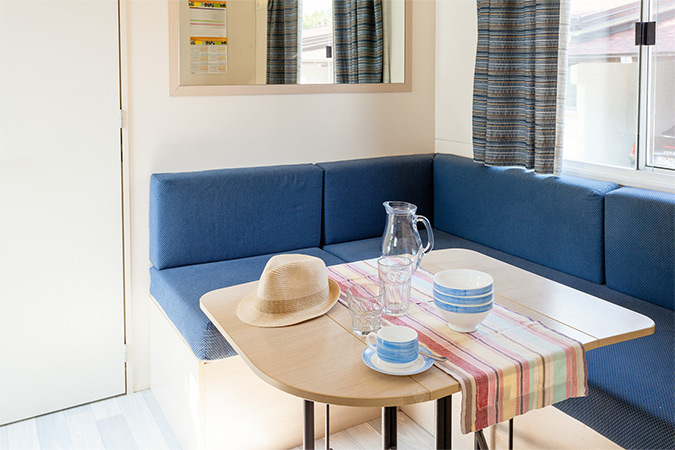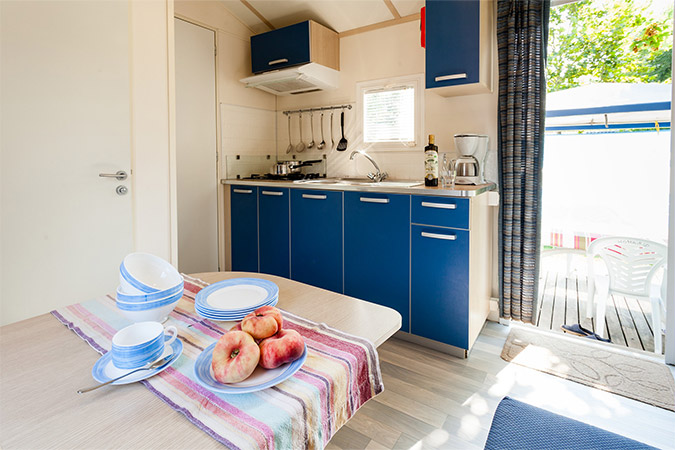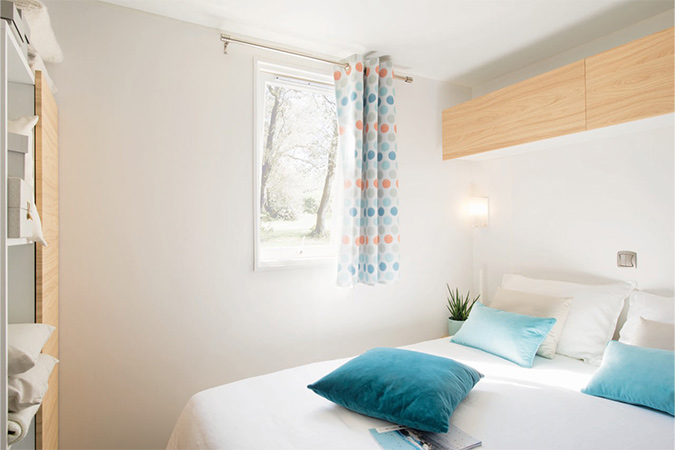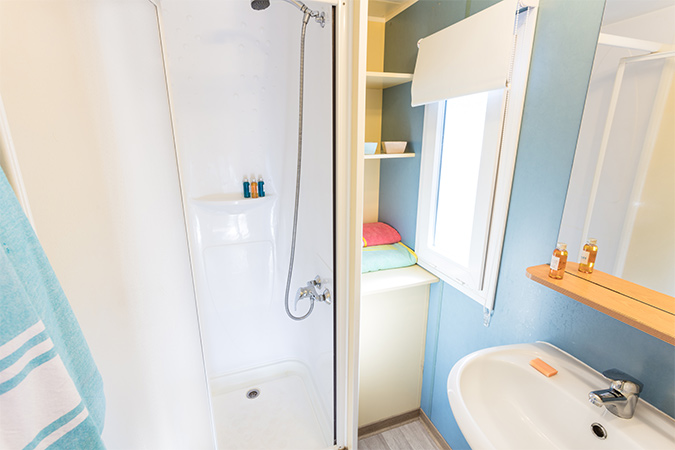 Check out our other rentals...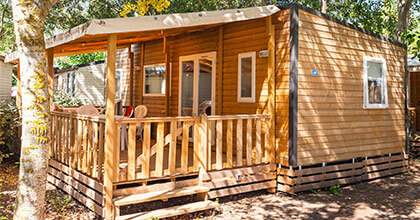 OUR COMFORT MOBILE HOMES
Welcoming, functional, and well-equipped
Welcoming, functional, and well-equipped, The Comfort range mobile homes are functional and meticulously decorated. Perfect for families or groups of friends, they can accommodate between 4 and 8 people. Nestled on a private plot, they feature a shaded terrace. With its garden furniture, the terrace really is an additional living space. Our Comfort range of accommodation comes with a wide range of services. Depending on your budget and your needs, you can choose a mobile home with air-conditioning, a television, or Wi-Fi access. You can enjoy an unforgettable holiday, without foregoing any of your usual home comforts.