Les Sablines
OUR COMFORT MOBILE HOMES
With a capacity for 4 to 8 people, the COMFORT range is suitable for all holidaymakers. Whether holidaying with friends or family, enjoy warm living spaces in recent, welcoming, functional, and well-equipped rentals !
CHECK OUT OUR COMFORT RANGE
With fewer than 250 accommodation plots, the Les Sablines campsite welcomes you into a warm and family atmosphere. Our COMFORT mobile homes are located less than 900 m from the beach.
Adapted to your budget, they will meet your every need. With their friendly living spaces, they are perfect for getting together beneath the Occitan sun. Share unforgettable moments in the lounge or on the shaded terrace. They have 2, 3, or 4 bedrooms. They can accommodate between 4 and 8 people. To make life easier, the sleeping areas are equipped with storage space. Both adults and children are sure to feel at home.
Because we do not all have the same comfort requirements, we offer services that are tailored to each and every holidaymaker: Wi-Fi, TV, air conditioning, sheet and towel hire, cleaning…
At the Les Sablines campite, your well-being is our priority. To ensure that accessibility is no longer a problem, we provide a mobile home for guests with reduced mobility. Its access ramp and furniture designed especially with wheelchairs in mind will facilitate getting around.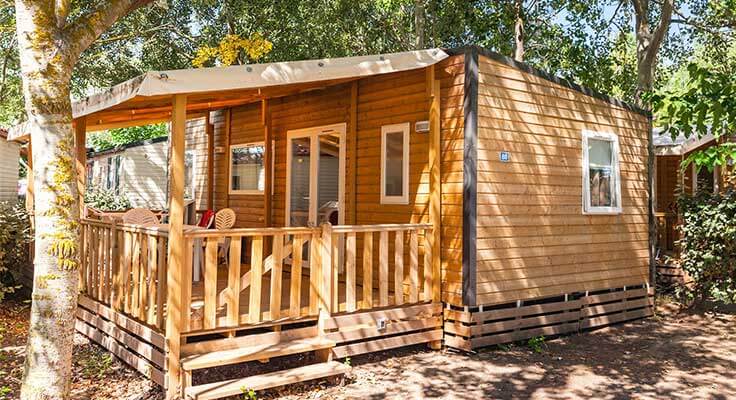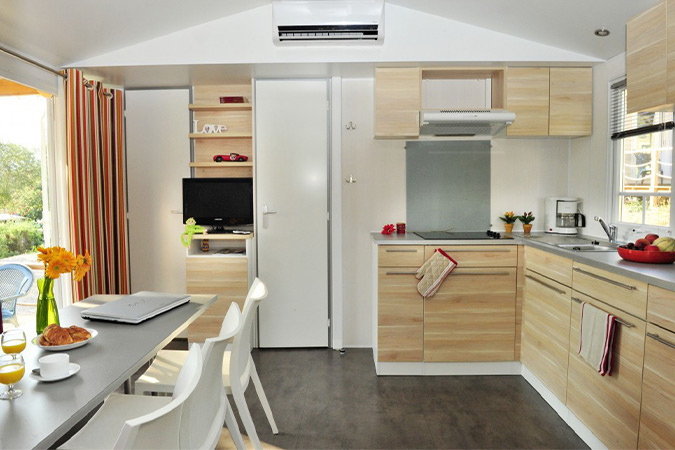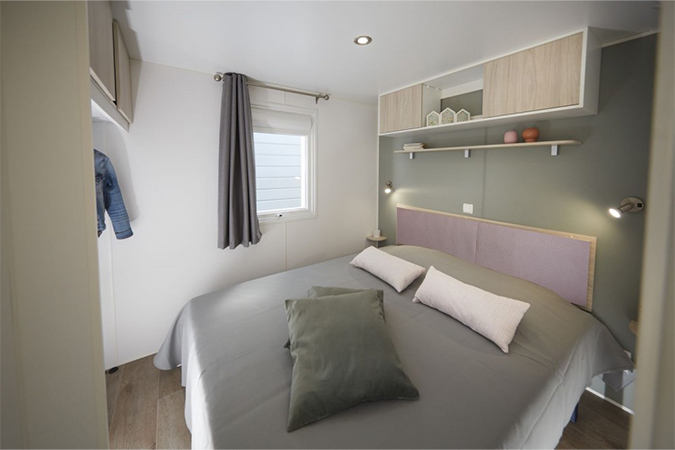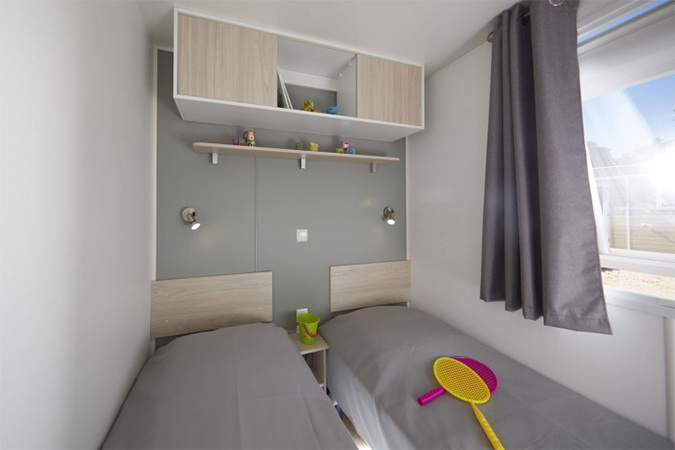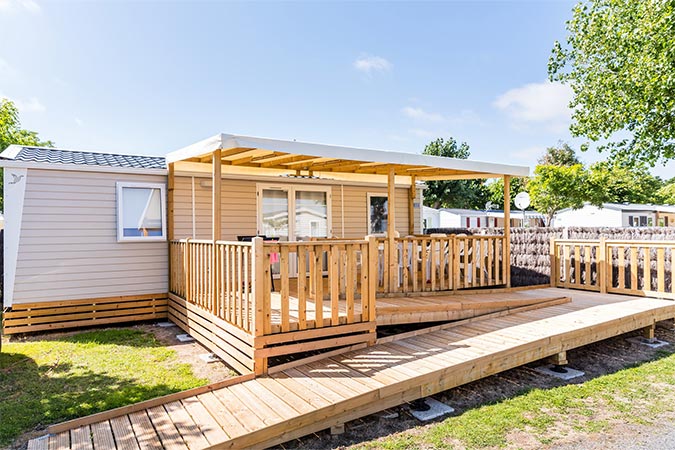 Check out our other rentals...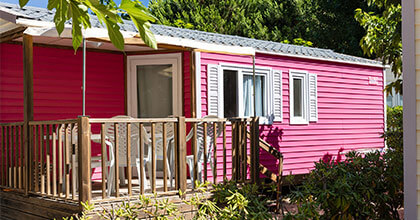 OUR CLASSIC MOBILE HOMES
Excellent value for money
Practical and offering all you need, the Classic mobile homes provide excellent value for money. Accommodating between 4 and 6 people, they are perfect for families or groups of friends. From the kitchen to the bedrooms and the private terrace, every space has been designed to make you feel at home. By choosing a Classic rental, you have access to all of the Les Sablines campsite's facilities and services. Located just a stone's throw from the campsite's aquatic area and 900 m from the Vendres beach, the Classic mobile homes promise a refreshing holiday in Occitania.